In 2020 the whole world saw the need for clear and concise communication. Visual representations of the Coronavirus, its spread, the strategies employed to control it, and so much more have helped put the public in the picture. It's certainly been a busy year for visual communicators like us.
---
Visualising a better future
Of course, our clients outside of scientific and medical fields have faced significant communication challenges of their own during this time. As the world shifted to working remotely, our digital scribing service has enabled virtual teams to stay connected, ideas to be captured and collaborated on, and events to go ahead. And, the more of these conversations we scribed, the clearer it became that the creation of a shared vision is especially valuable when people cannot physically be and work together. Below is a digitally scribed panel discussions, hosted by Salesforce, for their clients in the travel which, of course, has been hit especially hard this year.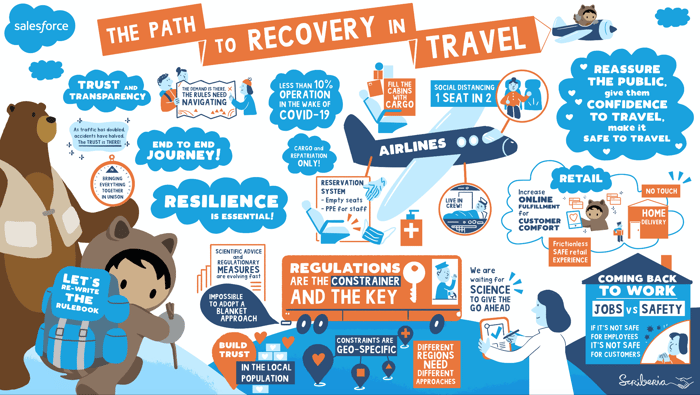 ---
If you'd like to learn more about how visualising information can help you see the bigger picture, contact us below.