How has the pandemic shaped the future of events?
We've all learned some huge lessons along the way and, like you, we're slowly starting to see a picture of how the events landscape of the future might pan out.
Scriberia has been a part of the live event industry for a decade or more and, like so many businesses, we've had to roll with the punches that this last year has dealt. So, what have we learned and where will it take us next?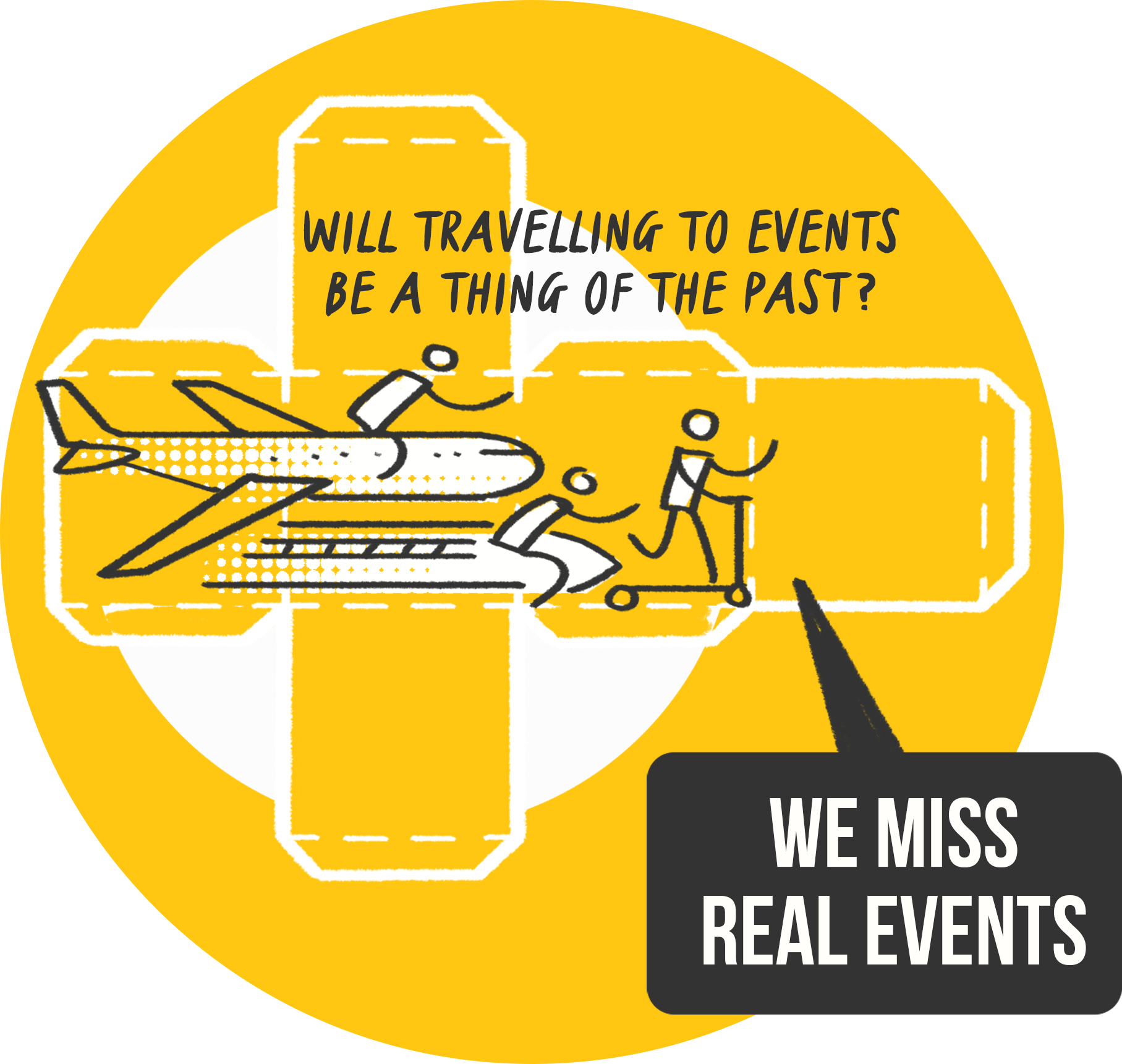 Technology enables us and constrains us
The fact is that the last year has brought about exponential technological change. In the words of Crystal Interactive's Chris Elmitt at our recent Future Of Events panel: "For years technology has been used in events to add a bit of sizzle. But now it's a case of no technology, no events! Whether we like it or not, we are all now event technologists, in some shape or form.
"We've seen the innovation curve rise sharply over the last year or so, and it will inevitably flatten a little. Of course, there's so much more we could do with virtual events if we weren't constrained by the limits of available technology. But, equally, there's an awful lot more trouble that we could get ourselves into, if we were unconstrained by it," he says.
"Remember the Zoom-bombing scandal - when people could break into your Zoom meeting with no authorisation?! It's the kind of thing that happens when technology moves quickly, and it's the kind of thing that keeps event professionals up at night!"
All-you-can-eat buffets
Events will become more personalised, predicts Chris: "Most events I went to, pre-2020, involved flying people to a city for a fixed period and finding stuff for them to do together for however long we had.
"By contrast, last week we ran an event where 200 people came for one hour only, slap-bang in the middle of a three-day event. Meanwhile, another 200 came for all 14 hours across all three days."
Events have, in effect, become an eat-as-much-as-you-like buffet, Chris adds. "Editorially it makes the event different as people aren't staying for the beginning, middle and end. It's exciting but it exercises different creative muscles."
We want meaning
Jo Moss, senior manager for executive programmes at Salesforce, UK and Ireland, is optimistic about the in-person experience. She says: "People are social beings and we'll always crave social experiences around fellow humans so they'll be even more exciting and immersive.
However, technology's greater role will mean a greater demand for data quality, connectivity and things like virtual reality."
And, Jo believes, the quality of these experiences will matter more. "The pandemic has made us realise that we really don't need more stuff. What we really value is connection with family, friends and colleagues. So we're witnessing an increased desire for truly meaningful, transformative, valuable experiences, and it will be our job to deliver that."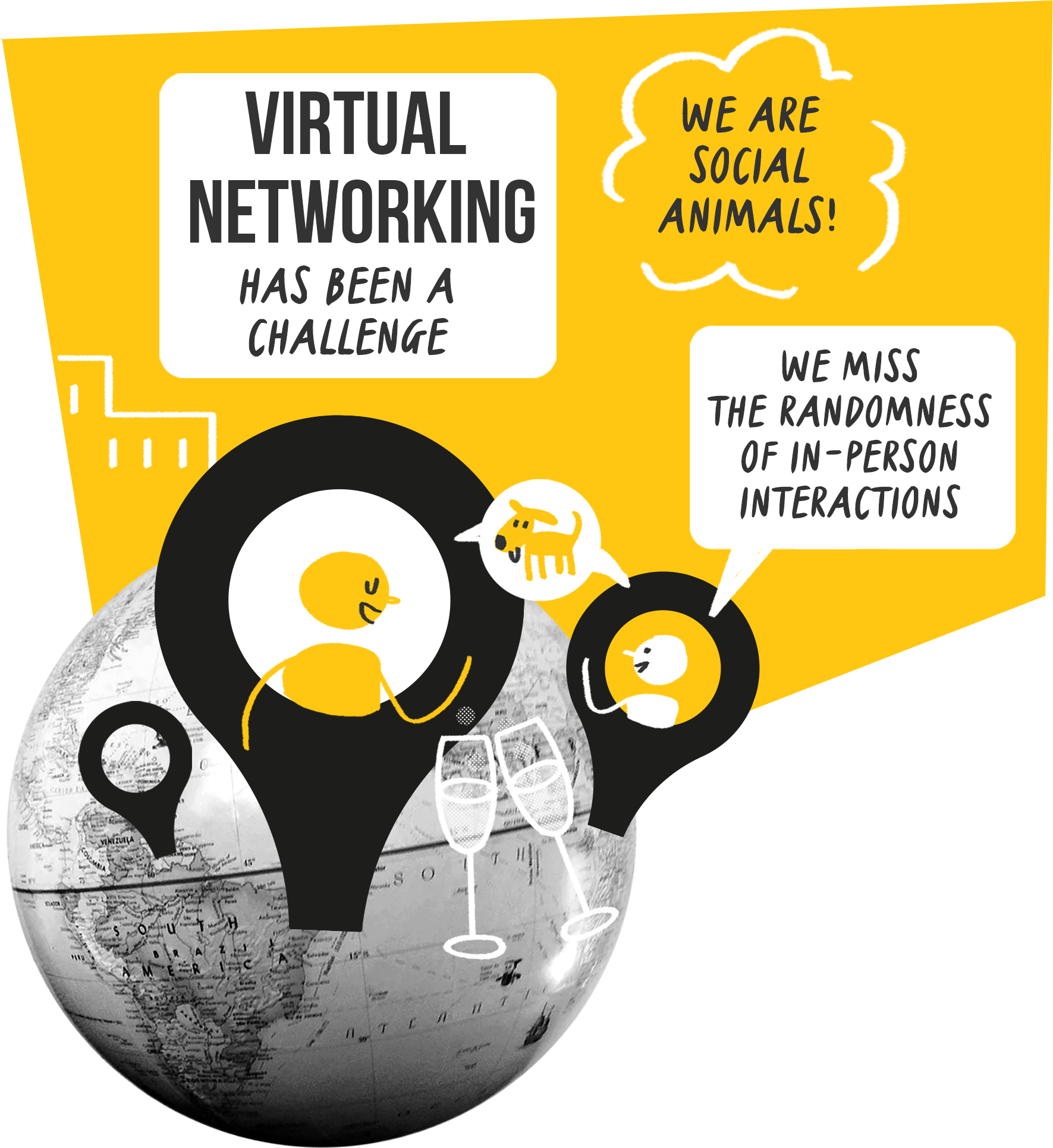 We can broaden our reach
The last 18 months have been very tough, yet there have been some silver linings. As restrictions ease, the in-person aspect of events will return, but BBC Studios event producer Georgia Toppin says the need to deliver your event to a remote audience will not fade away: "We're still going to have that aspect of being able to deliver an event remotely. Because, we've seen that by offering that, people are able to network far more widely they would have been able to previously. Events can be global, it no longer has to be limited to the people in the room.
"We're really noticing that we can reach much larger target audiences, and more key decision-makers, because, when they're not having to find the time and the budget to fly over, they're actually more likely to engage. And that's really exciting for us, because reaching those people is a key objective of many of our events, and really helps us achieve that."
Check out the video below to watch our digitally scribed summary of the event come to life.
---
Missed the event? Don't worry, you watch the full recording on the link below.